Whether you need a mini skip bin for a clean-out or want something more substantial, Kwik Skips have a range of domestic skip bin for hire.
Our customers generally have a few questions about skip hire and the first questions asked by our customers are typical "What size bin do I need to get the job done properly, and how much it this going to cost me?"
Our prices are determined by fuel costs and tipping fees, which are charged at the local landfill facilities. However, we keep our prices as low as possible to remain competitive and also to ensure customers continue to use our service.
We also offer senior citizens discount – just ask!
We have a personal approach to customer service so if you have any questions about domestic rubbish removal hire, give us a call today!
---
How do I hire my skip?
If you're looking at a rubbish skip hire, you can call the office on (08) 9528 2272. At the time of your call, we will discuss skip bin size required, where you wish to have the skip placed, waste type and payment details. You can take a look at our range of skip bins online.
Enquiries about skip hire can also be made by email: admin@kwikskips.com.au, or via Kwik Skips' contact us page.
---
How Long Can I Have The Skip Bin For?
For our domestic customers, the price quoted will include the hire of your rubbish skip bin for 1 to 7 days. This is a grace period and you can have the bin collected earlier by phoning for a pick-up. Otherwise, the bin will be collected on the seventh day, morning, or afternoon. If you don't manage to fill your skip bins within the 7 day period, call us before the due date and we will advise our extra hire charge fees, if applicable.
---
Information Flyer
An information flyer is provided at the time of delivery which advice in detail about the waste that is not allowed to be placed in our skips, such as hazardous waste, including vehicle tyres, dangerous or flammable liquids (paint, oil, chemicals and pesticides). If you require a skip for the removal of asbestos*, please discuss this at the time of your call for information regarding the legal procedure on how to remove this kind of waste.
---
Asbestos Disposal Regulation*
Regulations must be strictly adhered to or the skip bin will not be collective and you will be required to re-pack and re-tape the asbestos as per Department of Environment Regulations. Heavy fines apply if the conditions for the removal of asbestos are not met.
Asbestos bins are classed as heavy waste and must NOT be mixed with any general/domestic waste.
Asbestos sheets — No more than 10 to 15 sheets at a time, and they must be fully wrapped with heavy-duty black plastic and the bin must be securely taped with gaffer tape top, bottom and anywhere else that will ensure that the package does not break open, not just the corners. There must be absolutely no visible asbestos!
Full bins of asbestos — Skip must be fully lined in black plastic, wrapped sheets/parcels placed inside, and plastic lining of skip taped securely at the top. All black plastic must be secured.
---
What Size Skip Bin Should I Hire?
If unsure of the skip bin size you require, you can discuss this at the time of your inquiry. However, the easiest way to ensure you get the right size rubbish bin for your purposes is to ascertain how many small trailer loads of rubbish you might have, then look at the table below. Whether you're looking for a mini skip or something much larger, we can help.
---
What is a Cubic Metre?
One cubic meter is the amount that would be held in a cube that is one meter wide by one meter high by one meter deep.
Table of Bin Sizes and Capacity they Hold
| Capacity Cubic Metres | Height | Length | Width | Trailer Loads (4ft x 4ft) |
| --- | --- | --- | --- | --- |
| 2.5 (all with ramp) | 0.8m | 2.5m | 1.5m | 1.5 |
| 3 (ask if ramp required) | 1.1m | 2.5m | 1.5m | 2 |
| 4 (ask if ramp required) | 1.3m | 2.5m | 1.5m | 3–4 |
| 6 (all with ramp) | 1.4m | 3.15m | 1.7m | 4–5 |
| 8 (all with ramp) | 1.4m | 3.8m | 1.7m | 5–6 |
| 9 (all with ramp) | 1.4m | 4.2m | 1.7m | 6–7 |
| 10 (all with ramp) | 1.4m | 4.5m | 1.7m | 7–8 |
---
Delivery Times and Pickups for your Skip
We endeavor to offer same-day service and operate Monday to Saturday, as well as some public holidays. Call us early and we can deliver your skip bin the same day. Pre-ordering your skip is advisable, however. Once the skip is filled, call us to organize pickup, otherwise, a normal turnaround is seven days.
---
How to Load Your Skip
A common-sense approach to not overloading your rubbish skip will ensure the driver can efficiently cover the load to avoid spillage and hazardous situations. Most skip bin companies advise customers to load levelly. However, if you have bulky items such as furniture, the load can still be secured if it is over the top of the bin by a small amount.
Green waste can be compacted down so you get the maximum use of the skip.
Please note: If the skip is damaged in any way while under hire (fire damage etc.), additional charges may be charged for repairs.
---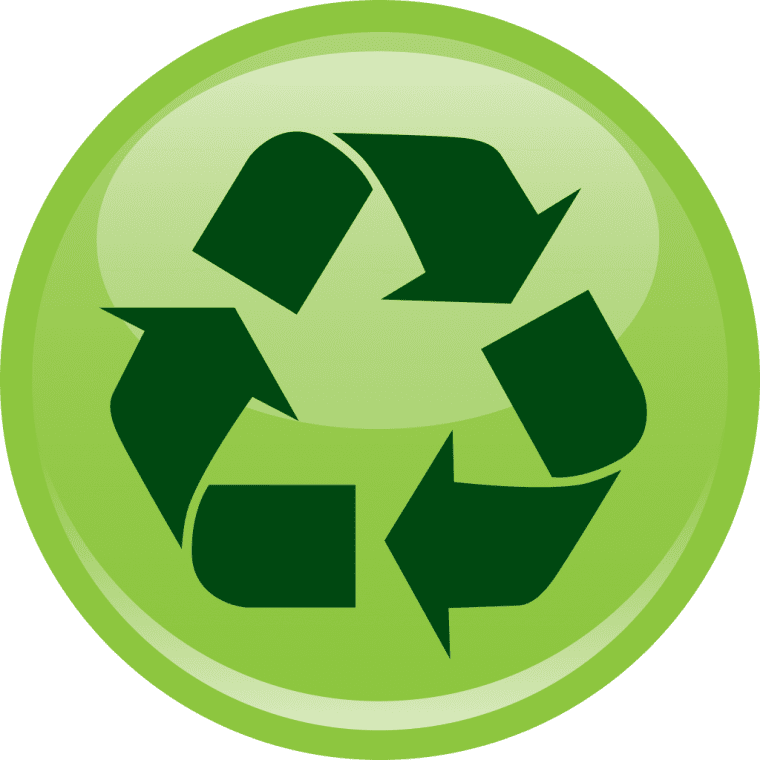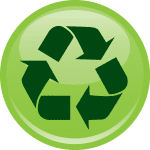 Is the waste in the skips recycled?
We are fully accountable to the landfill facilities in what is recycled. They in turn are accountable to the Department of Environment who implements strict national policy, programs, and legislation to protect and conserve our natural environment.
---
How do I pay for the skip bin?
Payment is preferred on or before delivery of the domestic skip bin hire and our drivers accept cheque or cash. Receipts can be written by the driver. MasterCard and Visa are also accepted at the time of order with the office staff. The skip bin will not be collected unless payment is received.
Please note: 1% surcharge will apply for credit card payments.